09.25.22 Lori St.Vincent's Retirement
On Sunday, September 25, Immanuel celebrated the retirement of Lori St. Vincent after 27 years of service to the Immanuel Church and School communities.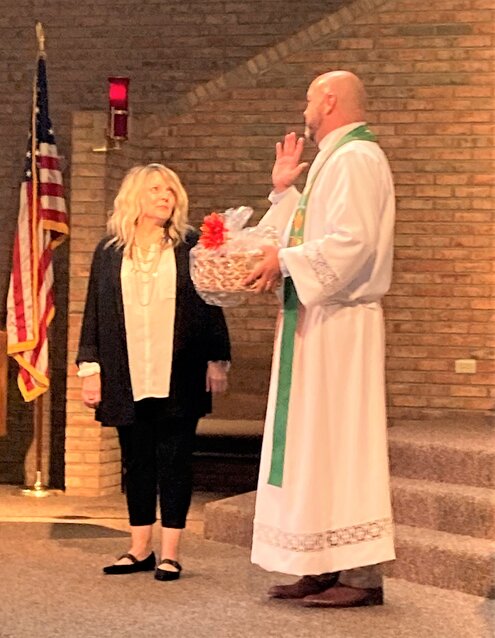 Lori served in many administrative support roles over the years until she became Director of Communications around 2010, in which she developed quarterly magazines, monthly newsletters, and weekly News and Notes. She developed the ILCS websites and began our first social media marketing campaigns. Under her leadership ILCS adopted brand standards and developed our current logo. She was a tireless worker who strove to continue to hone her craft throughout her career. In 2019 Lori transitioned to role of Director of Community Connections, which helped ILCS stay connected to the community in meaningful ways throughout the challenging COVID years. She reestablished the Back-to-School Community Picnic and the Sauerkraut Shuffle, as well as starting the first Trunk-or-Treat at Immanuel. Lori has retired to live fully into her vocation as grandmother. We pray God's richest blessings on her as she pour her heart and faith into those precious lives and give thanks and praise to God for her dedicated years of service!