Congrats to Ryan Howard on earning Eagle Scout Rank!
Ryan Howard earned his Eagle Scout rank on 2/22/2022. Ryan's Eagle project benefited Bethany Lutheran Church in Batavia. His project involved creating a landscaped area and a fire pit in the courtyard that that Youth Group can use. Ryan has held various leadership positions in the Troop including Senior Patrol Leader, Assistant Senior Patrol Leader, Quartermaster, Troop Guide, and Scribe. He earned the BSA Triple Crown Award by attending 3 High Adventures - Seabase, Northern Tier, and Philmont. Ryan has completed 32 merit badges allowing him to earn a Gold and Bronze Palm with his Eagle rank.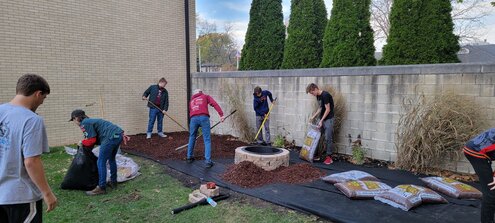 Ryan is currently a senior at Batavia High School where he is active in marching band, jazz band, pep band and wind ensemble. He plays the tuba as well as the trumpet and piano. Ryan plans to attend Furman University next year to pursue a degree in music education.