Congrats to Lucas Blair on earning Eagle Scout Rank!
Lucas Blair earned his Eagle Scout rank on 11/17/2021. His Eagle project benefited Marmion Academy by redoing landscaping around the Virgin Mary Statue in the courtyard. This included removing 3 evergreen bushes that have been there since the 1960s. These bushes were replaced with hydrangeas. Also hostas, day lilies, lenten roses, and lavender plants were added. Lucas held various leadership positions in the Troop 12 including Senior Patrol Leader, Assistant Senior Patrol Leader, Troop Guide, and Den Chief. Lucas earned the Triple Crown Award by attending 3 BSA High Adventures - Seabase, Northern Tier, and Philmont. He also participated in a kayaking high adventure in the Apostle Islands. Lucas earned 34 merit badges, which also allowed him to earn a Bronze and Gold Palm during his Eagle Board of Review.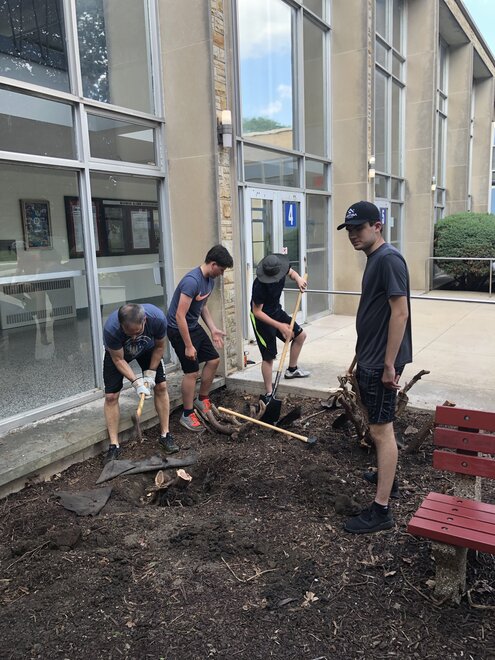 Lucas is a senior at Marmion Academy, where his is active in the Marmion Rosary Band, Jazz Band, Cross Country, CPARC,and is a platoon leader in Headquarters Company of the JROTC leadership program. Lucas plans to study architecture in college.