BSA Troop 12 Eagle Rank - Matt Nallenweg
by Brian Nallenweg
Matthew Nallenweg from Troop 12 earned his Eagle rank on 6/12/2021. In addition to this, he earned the Bronze and Gold Palms by completing 35 merit badges. Matthew earned the prestigious BSA Triple Crown Award by attending 3 High Adventures - Philmont, Sea Base, and Northern Tier. He liked Philmont so much he recently attended a second trek. Matthew has been a very active member of Troop 12 since 2014. He has held various leadership positions within the Troop including Librarian, Patrol Leader, and Assistant Senior Patrol Leader. Matthew epitomizes the "Scout is Helpful" part of the Scout Law - he has logged over 125 service hours within the Troop and participates in numerous other service projects outside of Scouts.
Perhaps you have driven past the raised garden beds while entering the parking lot at church. Matthew led this Eagle project to build and install these raised beds. It is currently brimming with plants that the Sunday school children have planted.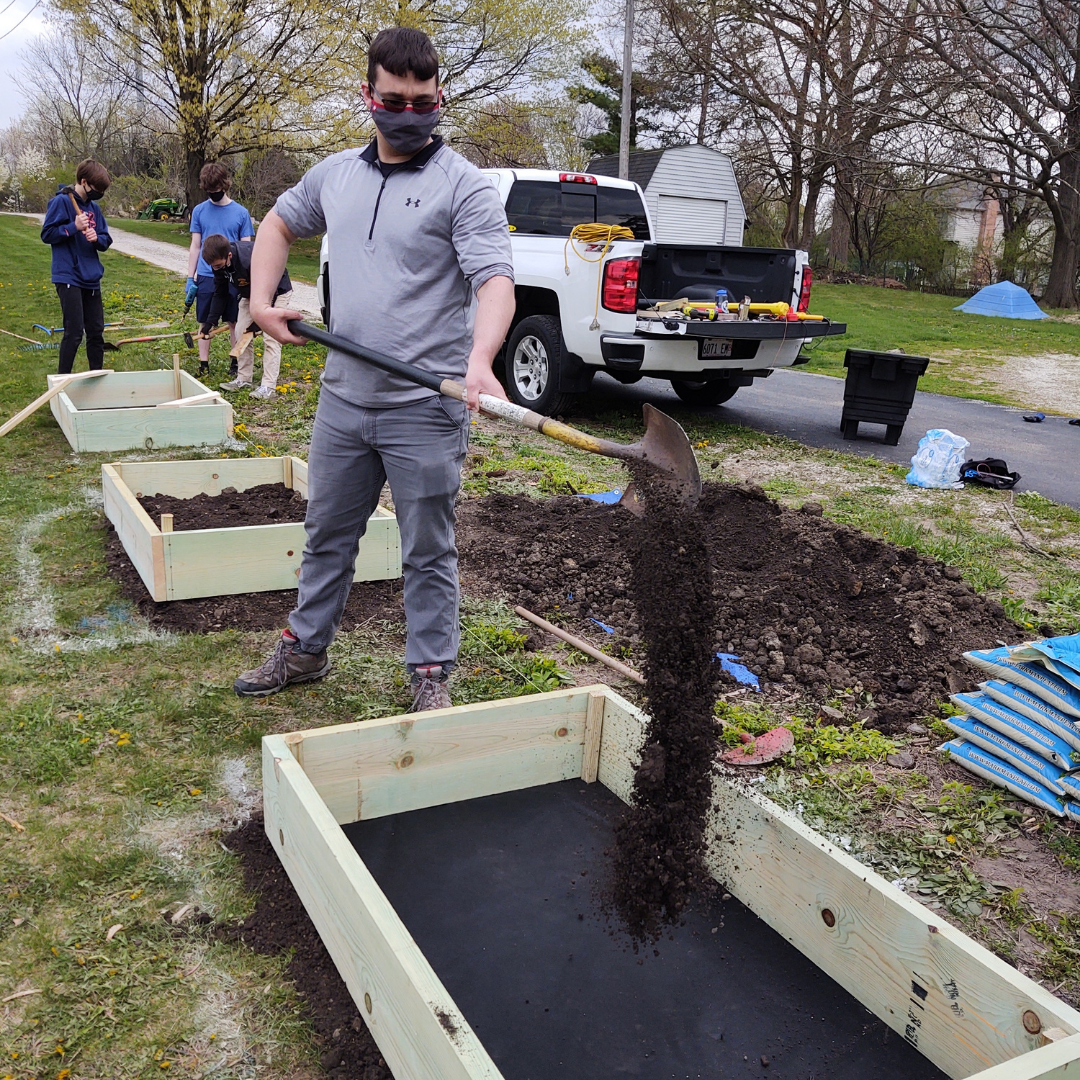 Matthew is a recent graduate of Batavia High School. He was active in marching band, wind ensemble, robotics, and Latin club. He is currently attending community college and plans to join the Navy. If you see Matthew in the Church hallways, be sure to offer him a hearty congratulations for his Eagle rank and his other Scout honors.